Talking sustainable design at COOKFOX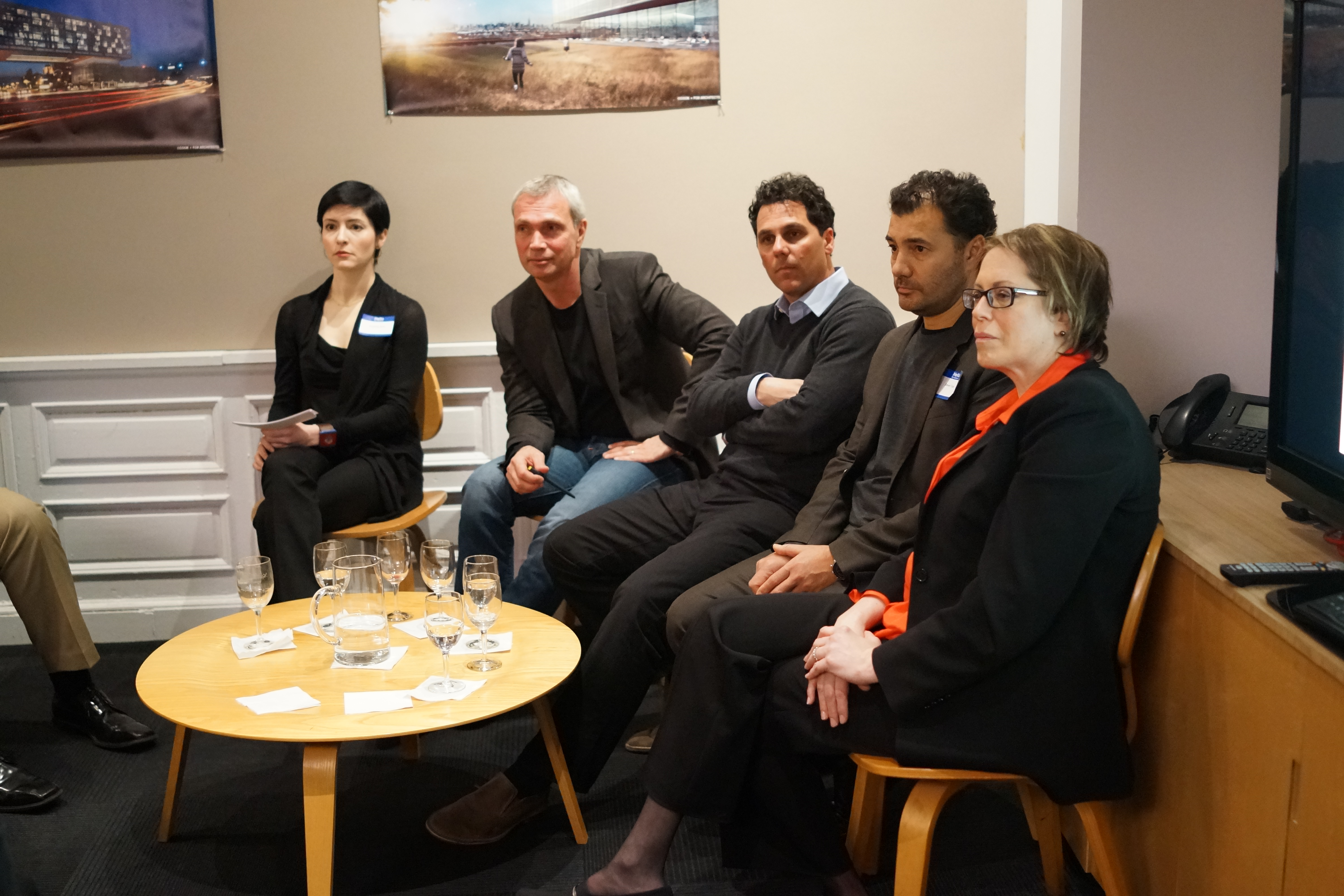 Recently, Common Ground collaborated with COOKFOX Architects to put on a panel discussion on sustainable and local design moderated by design writer Kimberlie Birks.
Our panelists included Rick Cook, partner at COOKFOX, Andrew Kotchen, Principal at workshop/apd, Steven Tupu, Principal at Terrain, and Elissa Winzelberg, Director of Design and Construction at Common Ground.
We enjoyed a lively discussion that ran the gamut from what makes good design to to funding mechanisms to how formerly homeless tenants embrace "green" living.
Common Ground believes that sustainable design is a great fit for supportive housing. We have incorporated sustainable materials and buildings practices into the majority of our newer buildings and, in fact, we anticipate receiving LEED certification for several of our new construction buildings. We were thrilled to be part of a community of developers, architects sharing a common belief that all New Yorkers deserve a beautiful, healthy, and affordable place to call home.
You can view photos of the event on our Facebook page.