Building Overview
Location
Various
Housing Type
Permanent
Opened
2012
Units
123
Residents

Frequent users of NYC shelters who have had multiple encounters with the criminal justice system
Individuals with a history of homelessness and substance abuse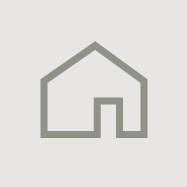 While traditional supportive housing is a good solution for many chronically homeless individuals, others are not able to live in a group setting due to severe disabilities, substance abuse, or simply a wish to live on their own. Common Ground's Scatter Site program offers an alternative to congregate housing by providing subsidized rental apartments across New York City along with individual case management services and supports to ensure tenants are able to maintain their housing.
Our Scatter Site program serves two special populations:
Individuals who have been frequent users of the NYC shelter system and have had multiple encounters with the criminal justice system;
Individuals with a history of homelessness and substance abuse.
Each Scatter Site client is assigned a Common Ground case manager who helps identify support services in the community:
Counseling
Entitlements Assistance
Health Care
Behavioral Health Services
Employment Resources
Recreational Programs
Case managers regularly meet with clients, establishing a strong relationship and ensuring they receive the support that they need in order to maintain their housing. With an over 90% housing retention rate, the program demonstrates that through this personalized approach, individuals can overcome the challenges traditionally viewed as insurmountable barriers to housing.